For those who love the mountain villages, the Rendena and the Giudicarie valleys in Trentino are real hidden gems, with unforgettable landscapes and some of the most beautiful villages in Italy. These alpine villages preserve the stories, secrets and memories of those who lived in these fascinating and uncontaminated places in the past.
Rango in Bleggio and San Lorenzo in Banale are known as two among the most beautiful villages in Italy – make sure you visit them during your time in Val Rendena and Trentino!
Rango nel Bleggio: famous markets and rural atmosphere
The ancient village of Rango is inhabited by about 120 people, and it is called'the village where time has stopped.' It is a place to discover on foot, wandering around the historic centre among ancient houses. Nature lovers can also choose to follow one of the various thematic trails, such as the Art, History, Nature and Faith Paths.
Moreover, children will also enjoy taking part in educational tours discovering rural areas, with the chance to taste traditional local products. During the month of December, this small village hosts a beautiful Christmas Market, giving the chance to associations, farmers, artisans and small local companies to bring the ancient courtyards and houses back to life. In this market you will find zero-kilometer products, ancient machinery used in the countryside, toys from a bygone time and of course nativity scenes.
San Lorenzo in Banale: a 'widespread' village near Comano
This enchanted village is located near the Comano thermal baths, and it is a treasure trove of culture, art and tradition. It's the ideal place to visit to relax between a hike in the mountains and activities like mountain biking and trekking.
Things to see include the Casa del Parco called 'C'era una Volta', an eighteenth-century building where you can visit an ancient country house and relive the traditions of the past. You can also see Casa Mazoleti, Casa Moscati and Casa Martignoni, the old houses of the village, surrounded by alleyways, vegetable gardens, sculptures and balconies full of red geraniums. Art lovers should not miss visiting the Church of San Rocco and San Sebastiano, where 16th century frescoes by Baschenis can be seen.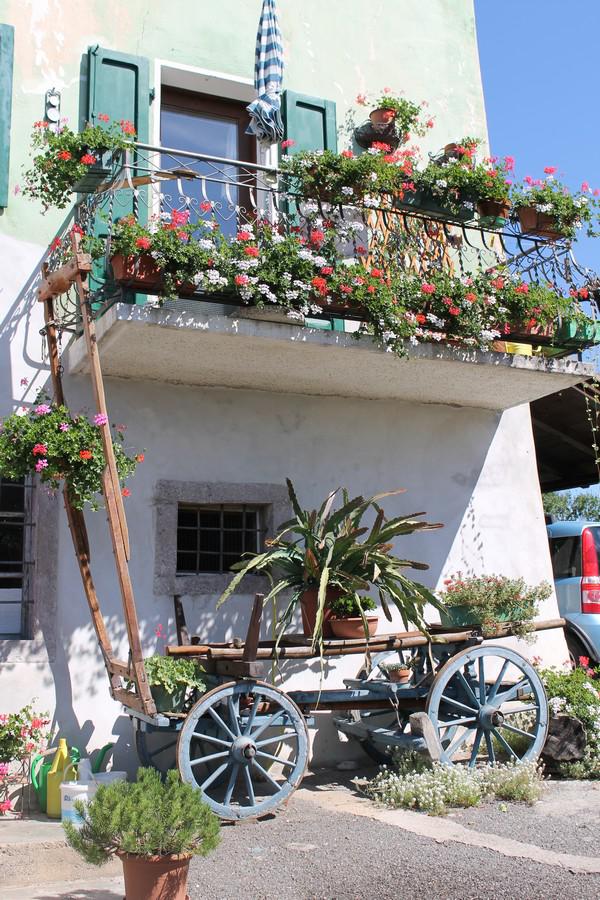 Rural villages in Val Rendena
Val Rendena is surrounded by the Adamello Brenta Nature Park, where it is possible to enjoy trekking and mountain biking, as well as to fully experience nature with woods and flower-filled meadows surrounded by the perennial glaciers of Presanella and Adamello, and the rock spires of the Brenta Dolomites. The villages of Spiazzo, Strembo, Bocenago, Caderzone, Giustino, Pinzolo and Carisolo are all immersed in this wonder. They are all worth a visit!
If you don't have much time we will share you 3 not-to-be-missed sights: the ancient Church of San Vigilio decorated with the Danse Macabre painted by Baschenis, Caderzone Terme and the healing properties of its waters, and the Festival of ancient crafts in Bocenago every August 15th.
Are you ready to enjoy an wonderful holiday between art, culture and sport in Val Rendena, Trentino? Hotel Alpina is waiting for you, to make your experience unforgettable!