If natural beauty and the many activities available throughout the year were not enough, every summer Madonna di Campiglio amazes visitors with a calendar full of events and initiatives. Football retreats, sporting events, and social occasions are all very good excuses to dream under the starry sky of Val Rendena.
Here we would like to offer our selection of the best not-to-be-missed events of the summer, in and around Madonna di Campiglio.
'Mistero dei Monti' high-altitude cultural festival
Dates to be defined
This year it will be the 17th edition of the high-altitude cultural festival that features literary, philosophical and scientific meetings, exhibitions and film projections with famous guests. Traditionally, the festival focuses on everything mountain-related, with a full calendar of free events.
I suoni delle Dolomiti – Special Campiglio Week
Dates to be defined
'I suoni delle Dolomiti' is a truly unique event, taking quality music to high altitudes, with concerts organized in some of the most scenic mountain locations. This year, Madonna di Campiglio will host a 'special week', entirely dedicated to Brazilian and Carioca music.
Top Dolomites Gran Fondo
Dates to be defined
This bicycle race takes athletes on the roads that made the Giro d'Italia famous. The race will cover the distance from the Brenta Dolomites to Lake Garda, departing and arriving in Madonna di Campiglio, with a time trial dedicated to Marco Pantani.
Albe in malga (Dawn in malga)
Dates to be defined
A whole day to spend in a malga, learning how to take animals to the pastures, how to recognize plants that grow wild in the fields, how cows are milked and how rennet is transformed into cheese.
Dinner with the stars on a gondola
Dates to be defined
A sunset dinner, suspended in the void with the Brenta Dolomites and the wonderful Madonna di Campiglio valley as a backdrop – it can be enjoyed once a year, on the Pinzolo-Campiglio Express gondola. Gourmet dishes are all prepared with traditional local ingredients.
Rendena breed heifers
Dates to be defined
La Rendena is the only bovine breed native of Trentino. Every year, at the end of summer, heifers parade through the streets of Pinzolo. People in traditional dress, folk groups and musical bands complete the event.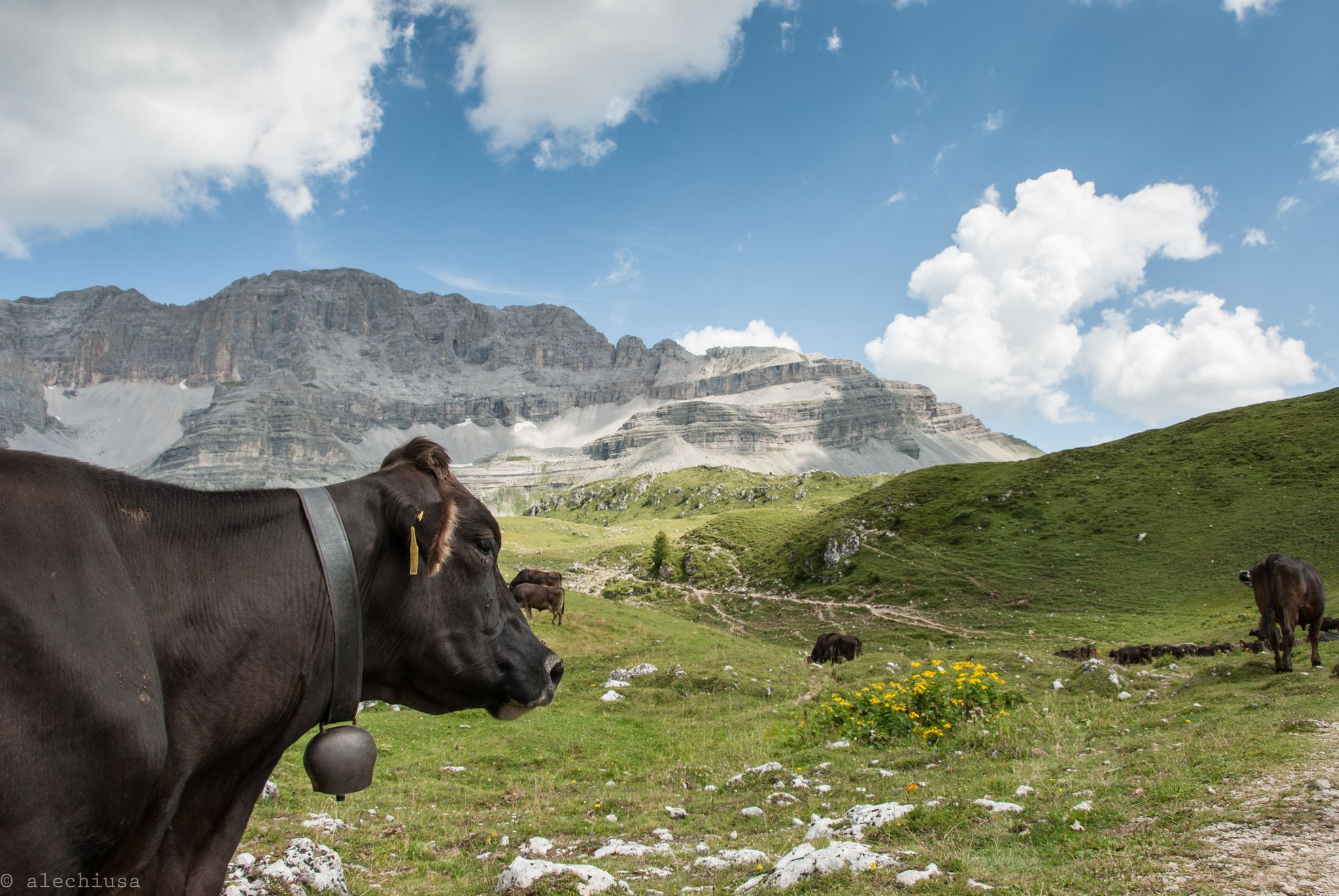 Occhi alle stelle (Eyes to the stars)
Dates to be defined
This evening at Rifugio Malga Cioca will start with an aperitivo with local products. Afterwards, amateur astronomers of the Alto Garda and Ledro Association will show guests how to observe the sky in search of stars and dreams.
Audi quattro Cup
Dates to be defined
The famous amateur golf tournament series, the largest in the world with its 800 games, visits Val Rendena twice in July. The games will be played at Rendena Golf Club in Carisolo, and at Campo Carlo Magno Golf Club in Pinzolo.
Colmar Pro-AM delle Dolomiti di Brenta
25-26.7.2023
Let's keep talking about golf. Every year, the Colmar Cup tournament visits the best golf clubs in Italy and Europe. Campo Carlo Magno in Pinzolo will host one of the games. Golf fans shouldn't miss it!
We'll be here like every summer, from June to September, to welcome you and share our tips not only about the best events, but also about excursions and summer activities in and around Madonna di Campiglio. We'll be waiting for you!